gaëtan robillard. art, research, software, teaching.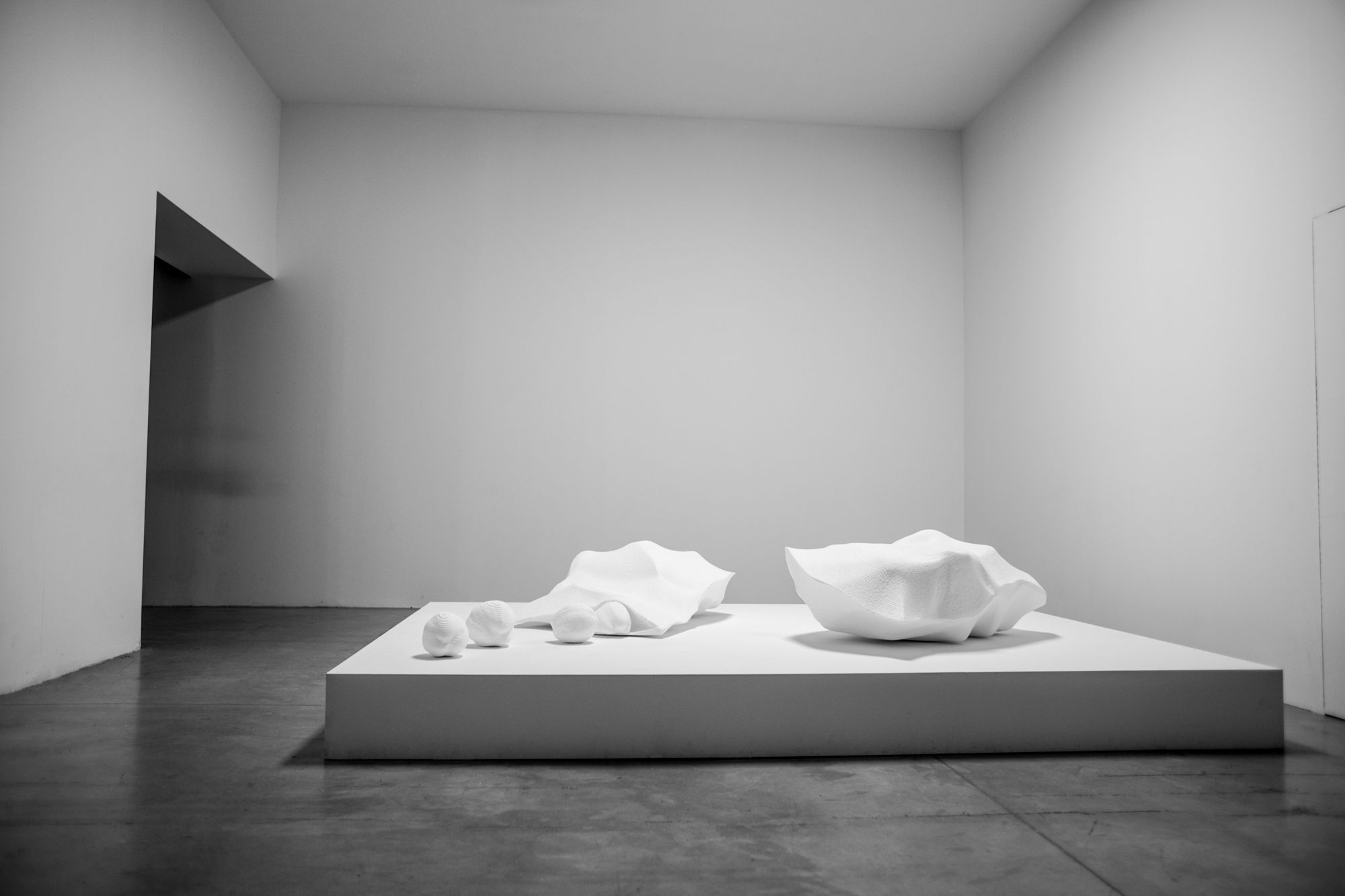 Searching for the Wave (En recherchant la vague), audiovisual installation including CNC milling on styrofoam, 2013. Exhibition view at Palais de Tokyo (Le Rêve des formes), 2015.
---
generative environments and more
Critical Climate Machine (CCM), 2021-
The Refutation Game, 2021
Climategate : 1073 emails hacked from the Climate Research Unit institute (UK), 2020
The Wave in the Matrix, 2019
The Material Basis, 2019
Logical Drawings, 2019
Vera Molnar Machine Visuelle (VMMV), 2018
Cellular Automata (wall drawing), 2018
Generic Images (index, generate, learn), 2016
Undoing the Tide, 2015
Searching for the Wave, 2013
Monsieur Tas, 2013
Citypods, 2007
Trestles, 2005
---
publications (selection)
Gaëtan Robillard (editor), Conversations about Computer Art and Artificial Intelligence (book in progress), ESAD TALM-Tours, 2023.
Gaëtan Robillard, "Max Bense en visionnaire : De l'entropie à la dialectique des images programmées", Images Re-vues [En ligne], Hors-série, 2021.
Gaëtan Robillard, "Critical Climate Machine: Data, AI and Sound", MediaFutures blog, 2021.
Gaëtan Robillard and Alain Lioret, "A Vision without a Sight: From Max Bense's Theory to the Dialectic of Programmed Images" (proceedings), XXI Generative Art, Domus Argenia, Rome, 2019.
Gaëtan Robillard and Thierry Mouillé, Workshop IA / Paperwork: Espace haute fréquence, LDI et ESAD TALM-Tours, 2019.
---